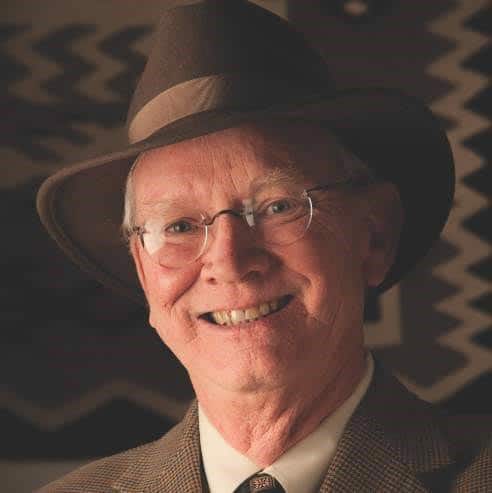 Robert Breunig, Ph.D.
Chair
Dr. Robert Breunig is the President Emeritus of the Museum of Northern Arizona where he was president and the chief executive officer from 2003 to 2015.
Dr. Breunig's career included working at the Heard Museum in Phoenix as Deputy Director and Chief Curator, and at Phoenix's Desert Botanical Garden where he served as Executive Director for nine years.
He left Arizona for a time, serving as Executive Director for California's Santa Barbara Museum of Natural History and, later, for The Lady Bird Johnson Wildflower Center in Austin, Texas.
Nationally, Dr. Breunig was appointed by both President George H.W. Bush and President Bill Clinton to serve on the National Museum and Library Services Board (NMLSB), the governing board of the Institute of Museum and Library Sciences.
In 2012, he received the Individual Award at the 31st Annual Arizona Governor's Arts Awards and in 2013 was awarded an Honorary Doctor of Humane Letters degree from Northern Arizona University.
He was also the recipient of the Director's Chair Award from the Western Museums Association in 2014 and in 2015 represented the Museum of Northern Arizona as the institutional recipient of the National Medal for Museum and Library Service, presented by First Lady Michelle Obama at a White House ceremony.
Michael Snader
Vice-Chair
Michael Snader worked in the investment business on the East Coast for 35 years. He was a branch manager, a regional manager, and a Senior Vice President and Administrator of the Private Client Group at Janney Montgomery Scott.
He and his wife Joan retired to Santa Fe and have continued working to support our National Parks as they have done for many years.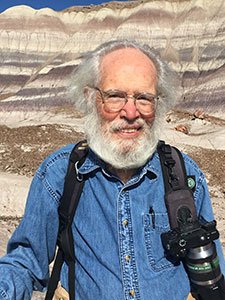 Gary Grube
Treasurer
Gary Grube is a retired high school teacher and counselor, who following retirement has volunteered at the park for five seasons.
Originally from Kansas, he has also been a cabinet maker and an office manager for his wife, Connie, who is a Certified Public Accountant. They live in the White Mountains, 70 miles south of the park.
As park volunteers, Gary and Connie developed the routes for the Guided Backcountry Hikes program and were the original leaders for those hikes. Gary and Connie hike hundreds of miles each year within the park.
Bich-Hoa Nguyen M.D.
Secretary
Bich-Hoa Nguyen M.D., a native of Vietnam, is an osteopathic family medical doctor at the Winslow Indian Health Care Center. Her hobbies include birding, hiking cooking, and drawing.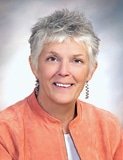 Dr. Jeanne Swarthout
Board Member
Dr. Jeanne Swarthout retired in 2018 as the seventh President of Northland Pioneer College a position to which she was appointed in May 2007, after serving as the college's Dean of Liberal Arts and Vice President of Instruction/Learning since 2001. She is again serving as Acting President of the college.
Raised in Phoenix, Dr. Swarthout had a career in archaeology, working with the Museum of Northern Arizona, Arizona State University, and New Mexico State University on multiple field studies in Arizona and the Southwest.
Kevin Dahl
Board Member
Kevin Dahl is Arizona Senior Program Manager for National Parks Conservation Association, where he works on issues concerning the Arizona units of the National Park Service, including such well-known parks as Petrified Forest, Grand Canyon, and Saguaro.
Prior to NPCA, Kevin was executive director of Native Seeds/SEARCH, a regional group that works to preserve the genetic diversity of Southwestern Native American crops.
He was also executive director of the Tucson Audubon Society and Natural Resources Superintendent for Pima County's Parks and Recreation Department.
An alumnus of both the University of Arizona and Arizona State University, his interest in plants led him to obtain his degree in ethnobotany from Prescott College.
Kevin is the author of Wild Plants of the Sonoran Desert, published by the Arizona-Sonora Desert Museum, and Native Harvest: Authentic Southwestern Gardening, published by the Western National Parks Association.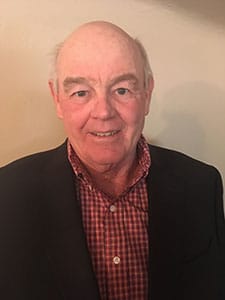 Bill Jeffers
Board Member
Bill Jeffers is a cattle rancher and a lifelong resident of Navajo County. He serves on the board of directors of the non-profit Petrified Forest Museum Association Board, the group that runs the park's gift stores.
Bill is also on the Northern Arizona Healthcare Board. He attended the University of Arizona, earning degrees in Economics and Business. Bill has served Arizona as Chairman of the State Transportation Board, a member of the State Appellate Court Commission, and as President of the Arizona Natural Resource Conservation District Association.
The Jeffers' Ranch borders the Painted Desert on the Park's northwest boundary and Bill, his wife, Lois, and his sister, Ann, consider the Park to be a partner and a friend.
Before becoming a National Park, a portion of the Jeffers Ranch was included in the boundaries of the Painted Desert, making the status of "National Park" possible, which allowed the park to become a true "gem" and recreational and scientific treasure.
Wendy Skevington
Board Member
A lifelong Arizonian, Wendy Skevington heads the operations of the Holbrook Public Library. She believes that all communities deserve excellent library services and that any size library can deliver excellence.
She holds a Master of Library Science from the University of Arizona and is a newly minted yoga instructor. Currently, she is investigating virtual library services.
Outside of libraries, she is interested in spending time outdoors and marveling at the diversity of this planet, skiing, and motorcycle rides.