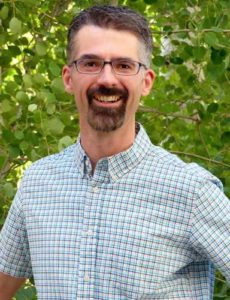 Tom Parker has worked for a number of nonprofits such as the Grand Canyon Association and the Arboretum at Flagstaff. He has also worked with federal and state agencies, including the U.S. Forest Service and Montana Department of Fish, Wildlife and Parks.
Tom has degrees in Wildlife Biology, Forestry, and Economics and is experienced in raising support to protect our nation's great places.
An avid outdoorsman, backpacker and student of natural history, Tom has worked and hiked in many of our nation's iconic parks. Tom values our parks immensely and is thrilled to be working on the Petrified Forest team.
"Having worked both at nonprofits and for state and federal agencies, I can tell you that donating to a nonprofit like the Friends of Petrified Forest National Park allows your donation to go exclusively to programs that make our parks, the best of what our nation has to offer, truly shine!"