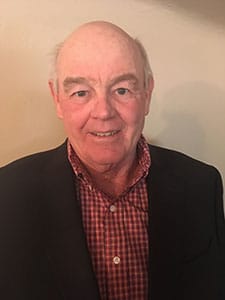 Bill Jeffers is a cattle rancher and a lifelong resident of Navajo County. He serves on the board of directors of the non-profit Petrified Forest Museum Association Board, the group that runs the park's gift stores.
Bill is also on the Northern Arizona Healthcare Board. He attended the University of Arizona, earning degrees in Economics and Business. Bill has served Arizona as Chairman of the State Transportation Board, a member of the State Appellate Court Commission, and as President of the Arizona Natural Resource Conservation District Association.
The Jeffers' Ranch borders the Painted Desert on the Park's northwest boundary and Bill, his wife, Lois, and his sister, Ann, consider the Park to be a partner and a friend.
Before becoming a National Park, a portion of the Jeffers Ranch was included in the boundaries of the Painted Desert, making the status of "National Park" possible, which allowed the park to become a true "gem" and recreational and scientific treasure.